I usually do not wear gowns in SL. But when I got this gorgeous dress from "
AlaFolie
"I just had to find an excuse to wear it! So, here I am dressed up as a princess, maybe I feel bit lost because I am not used to wearing gowns.
I also have to show you this awesome bracelet from a
new
store called
CLUNK
! It is a special bracelet. I will tell you what it is all about...
You buy a piece of jewellery. Each piece contains some starter charms, but you can add more and more any time you like! yay! They have a huge range of charms--> for example zodiac charms, alphabet, planet charms.... and sooo much more. All you do is add charms to the contents of the bracelet, then click on it to add them where you like via menu, or remove them if you want to change. Cool huh? A jewellery which you can customise without any building skills.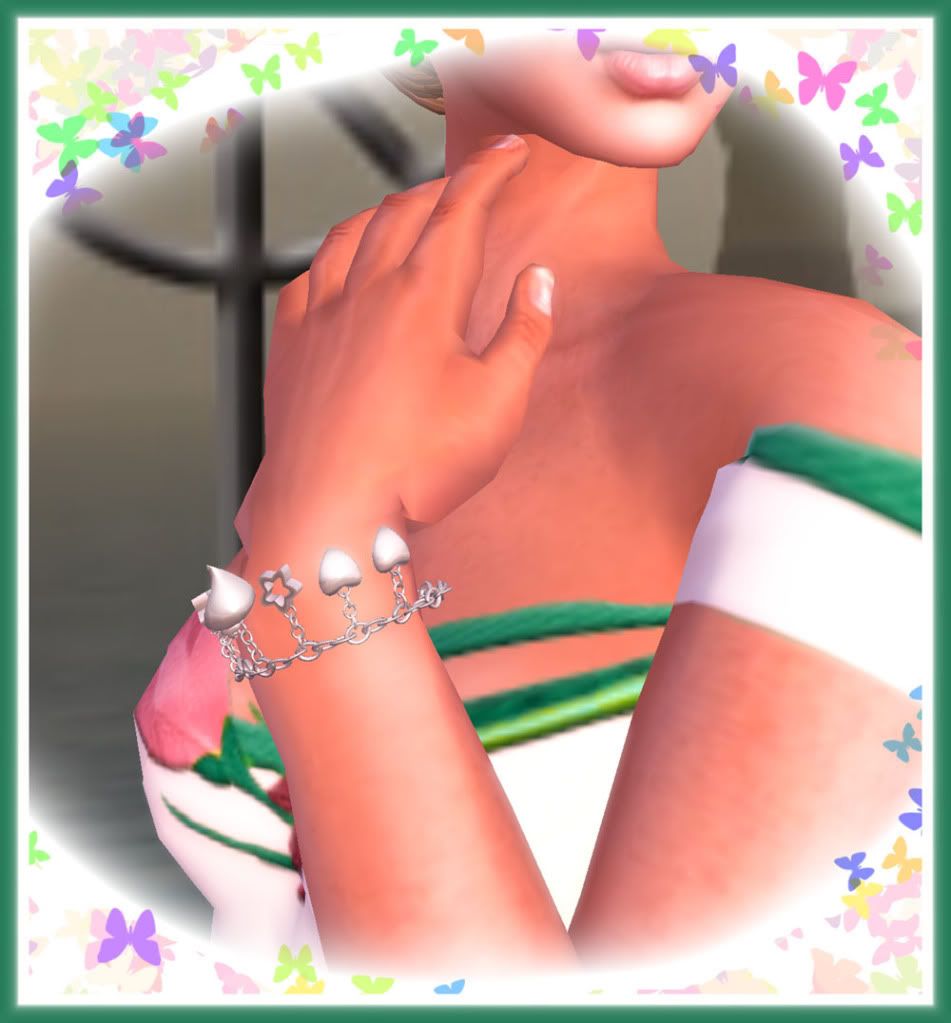 Charm bracelets available immediately, with more pieces to follow soon!!
Visit Clunk
HERE
and look for yourself!!!! Enjoy!
Other items- Hair from Truth, skin from Curio.